12 Adorable Places to Visit in Canada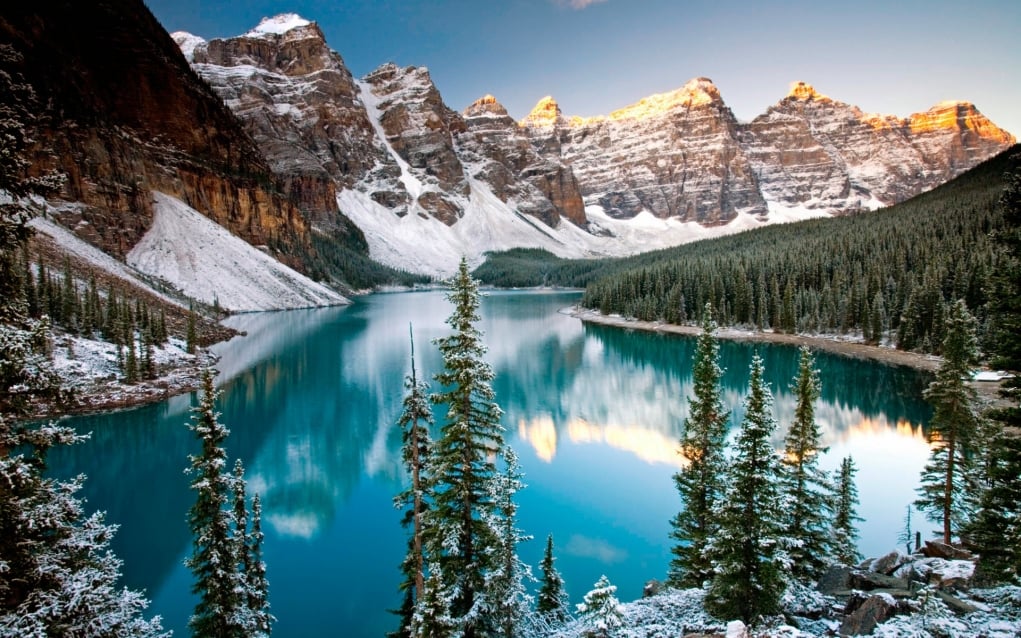 Before we start to show 12 beautiful places to visit in Canada, I would like to give some information about Canada.
As everyone knows, Canada is the second largest country in the world. If you want to come up with Canada, you should remember about nature beauties, major cities, education system and the literacy rate, prosperity and abundance. Canada is one of the most advanced countries in education. The literacy rate stands at around 99%. There is also 19 famous universities which is in Academic Ranking of World Universities list 2017.
It is also great option for travelers and it is our main subject in this article. Especially, if you are big fan of nature beauties. Canada will be probably your favourite country. There is also metropolitan cities such as Toronto, Vancouver, Montreal, Quebec, Ottawa and Calgary.
The country with numerous important cultural sites which nearly 16.5 million tourists flock to each year, making it the twentieth most visited country in the world. We are going to introduce the attraction locations which you would like to visit. I hope you will enjoy it.
1. Banff National Park and the Rocky Mountains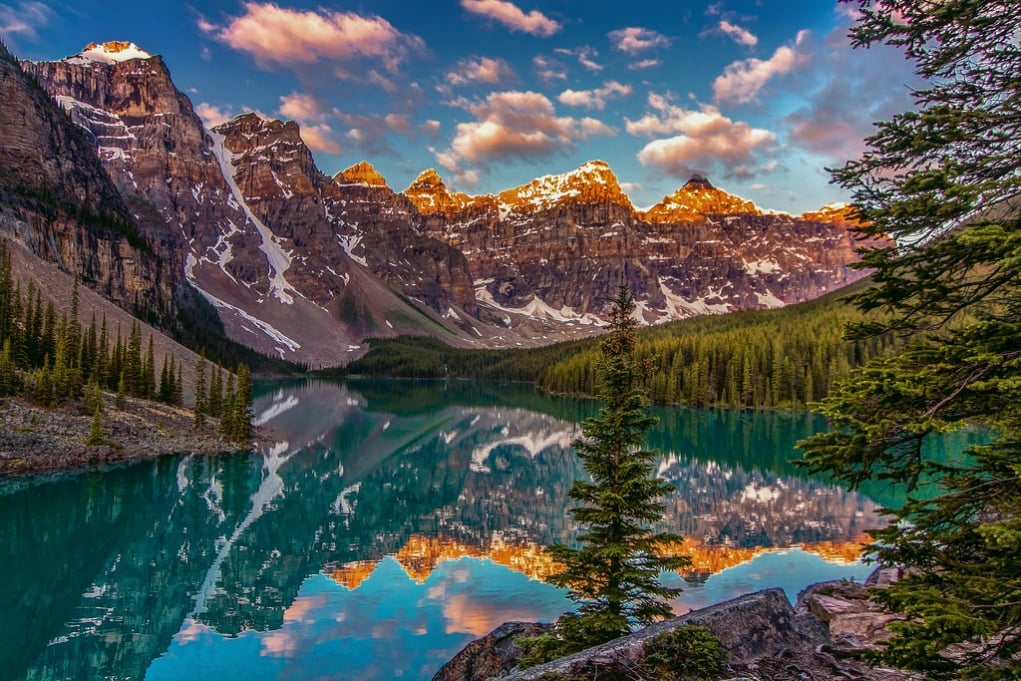 Canadian Goverment published Rocky Mountains Park as Canada's first official natural park. This Park has got the most famous sceneries thanks to mountains view, snow-capped peaks, turquoise lakes. If you want to take cool photos in this nature wonder, you should just visit Calgary city which is located in Alberta State. The road takes 60-90 minutes from Calgary to Banff National Park.
2. Niagara Falls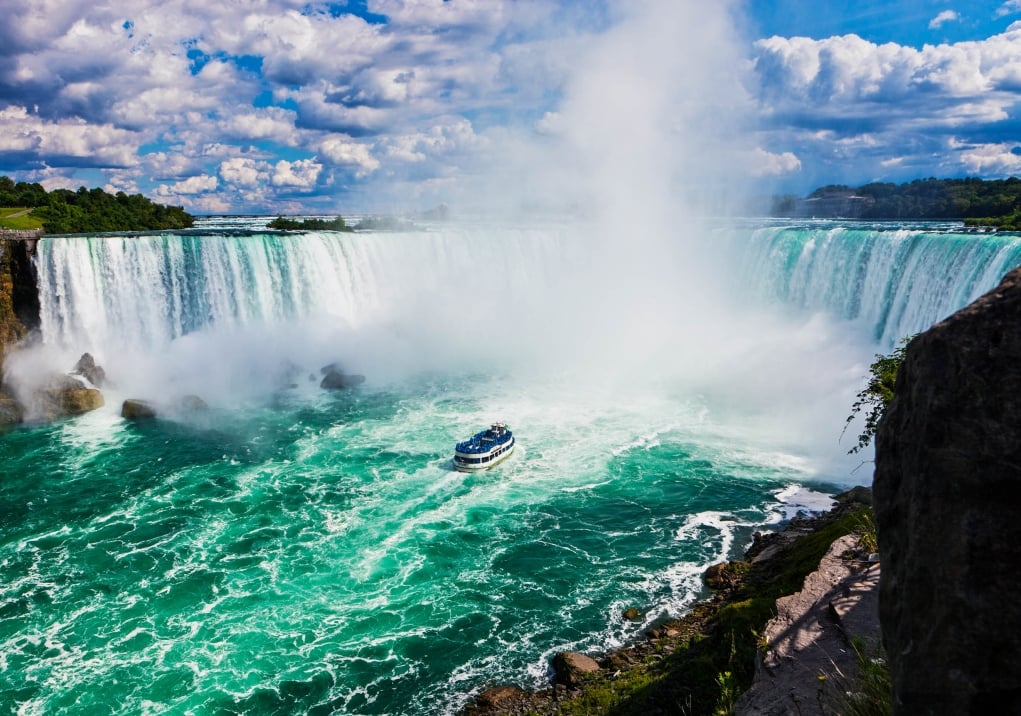 Niagara Falls is Canada's most famous natural attraction with Banff National Park. Niagara Falls is undoubtedly the best known waterfall on the planet. Average a million people would like to visit this nature beauty in every each year. It is in the top largest and biggest 10 waterfalls list.
If you add the Niagara Waterfall to your travel route list. You may go to Toronto. The road just take over an hour. It is around 80-100 minutes by driving.
3. Capilano Suspension Bridge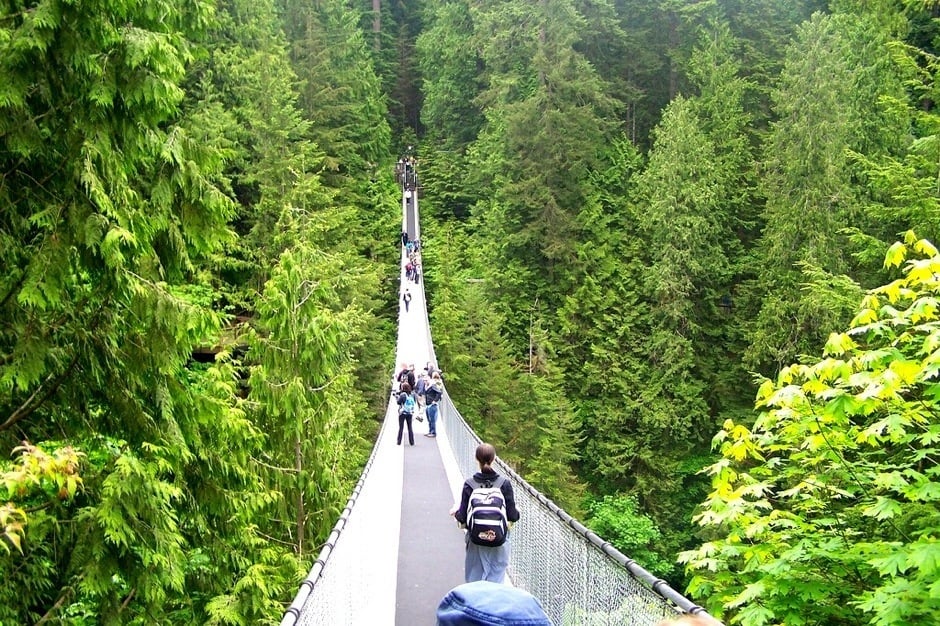 The Capilano Suspension Bridge is in District of North Vancouver, British Columbia, Canada. The bridge started to build in 1889. The Capilano Suspension Bridge's stretches 137 metres (450feet) across and 70 metres (230feet) above the Capilano River. Every each year, approximate a million people visit the bridge.
As you can see in main picture, it is treetop advanture. You will feel like flying above the green clouds. We strongly advice everyone for travelling this human-made structure. The road just takes 25 minutes away from Vancouver City Center. Enterence price is 42.95$ for an adult in February 2018.
4. Polar Bears of Churchill, Manitoba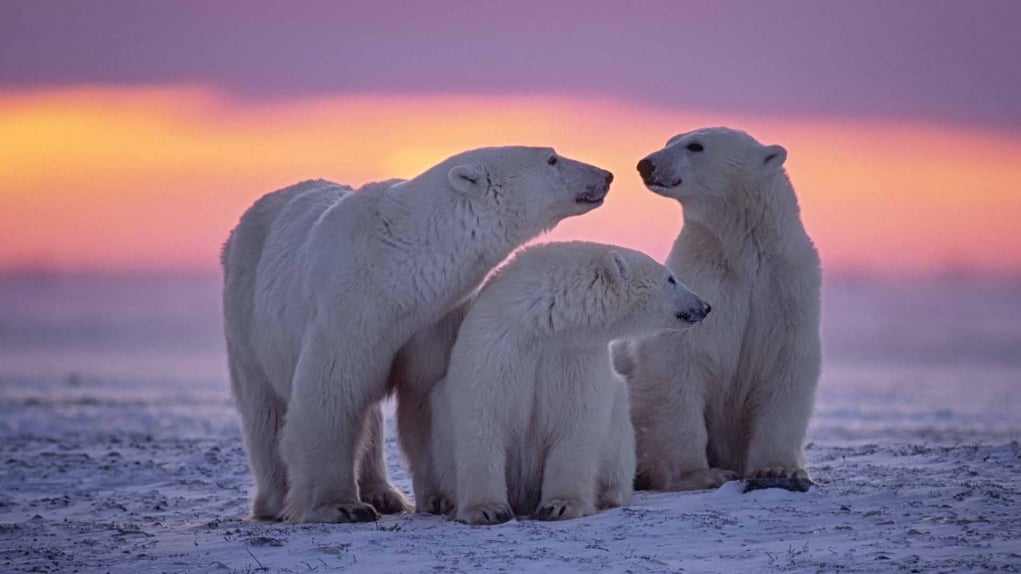 Churchill's Polar Bears ! It may be new information for you but Manitoba state is known polar bear's capital. Town of Churchill (MB) is one of the most unique attractions thanks to the polar bears migration. The local tourist companies arrange tours for visiters.
There is also fantastic Eskimo Museum in the city center. The visitors can listen the Canadian Eskimo life styles and meet with the items which the old people used them for surviving in the polar and wildlife conditions.
5. Le Vieux Quebec (Old Quebec)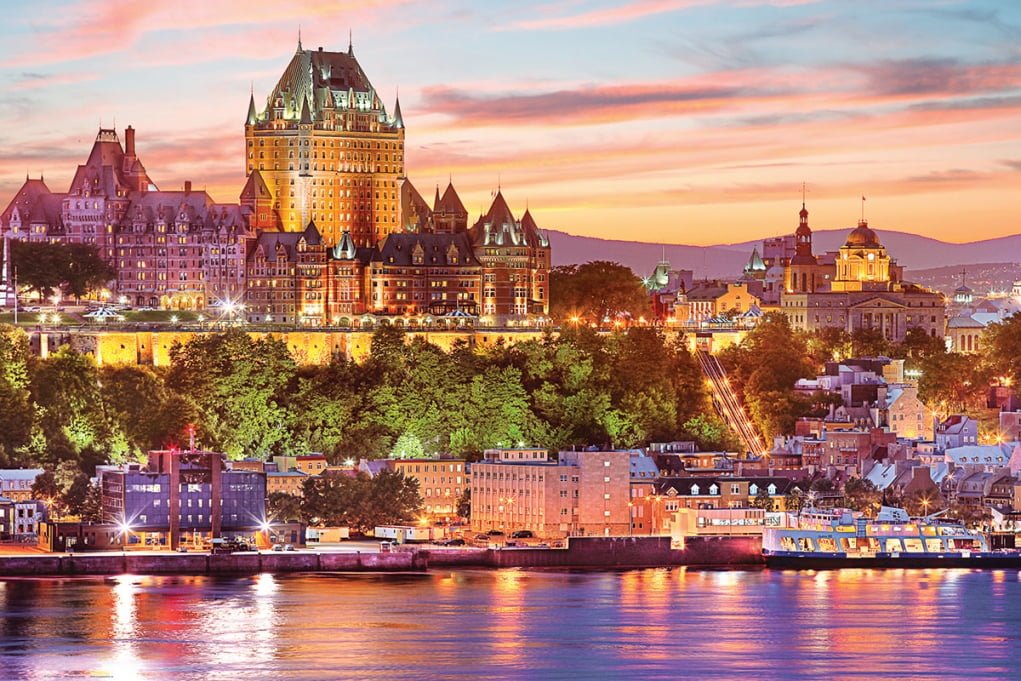 Quebec was founded by the French explorer Champlain in the early 17th century. The old quebec is present for humanity which is presented by Canadian people. It is also kind of treasure for local public too. There is two part of city: The Lower Town (Basse-Ville) and The Upper Town (Haute-Ville). UNESCO World Heritage Organization placed Old Quebec on their protected list since 1985. This area is the most popular historical places in Canada. In additional to History of Old Quebec, there is also famous museums, shops and restaurants.
6. Whistler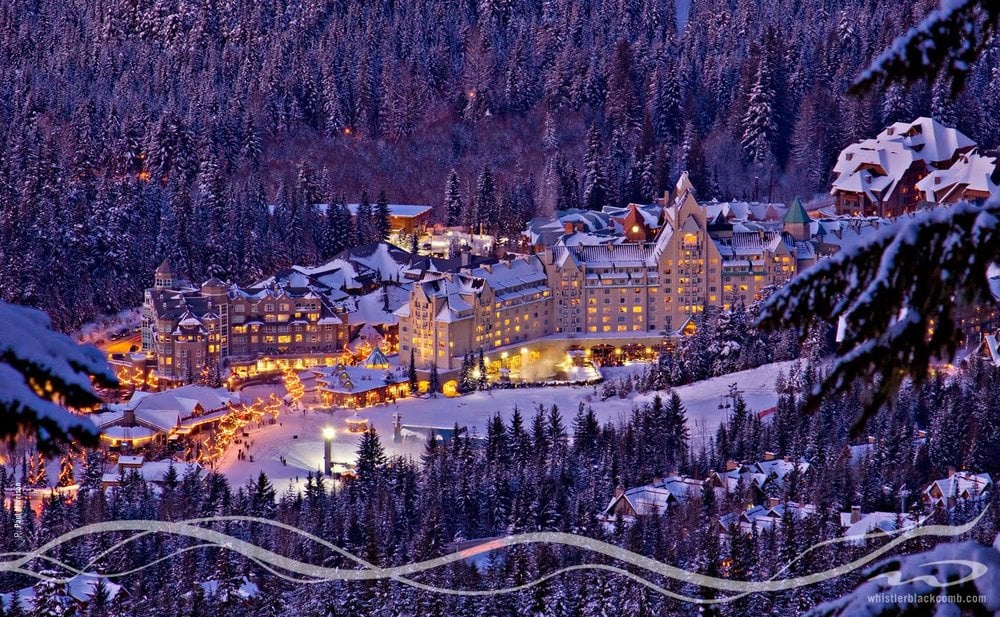 If you are fan of winter sports Whistler is going to be your favourite Canada's attraction places. There is really adorable sceneries thanks to mountain views. The area presents world top class skiing, luxury hotels and restaurants. The area is also rising up for summer tourism with golf, mountain bike sports. The area became really popular after 2010 Winter Olympic Games.
If you would like to visit village of Whistler, the road just takes 2 hours by driving from Vancouver.
7. CN Tower, Toronto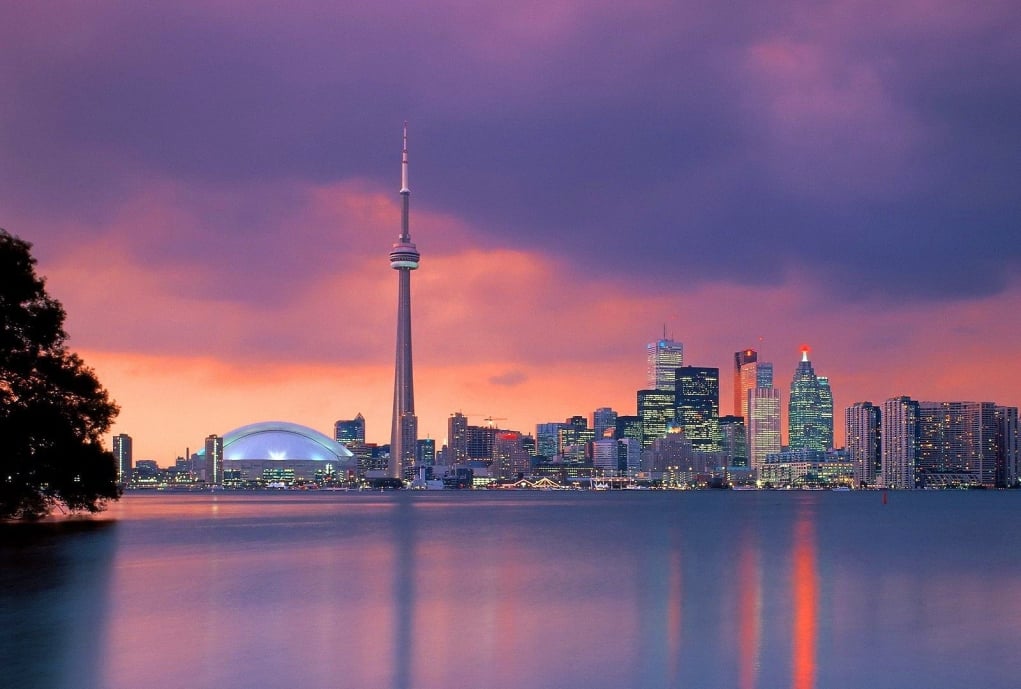 It is one of the most famoust landmark of Canada. It is also in the list of top tallest 10 structures. You just need 2579 steps to go top of the building. The tower's length is 553 metres high away from the buttom. Inside of the tower, There is also really famous restourant which is rotating 360 degrees. It is really gorgeous idea that you can eat your dinner with colourful city lights in the top of the tower. Every year, over 1.5 million tourists visit the tower.
8. Ottawa's Parliament Hill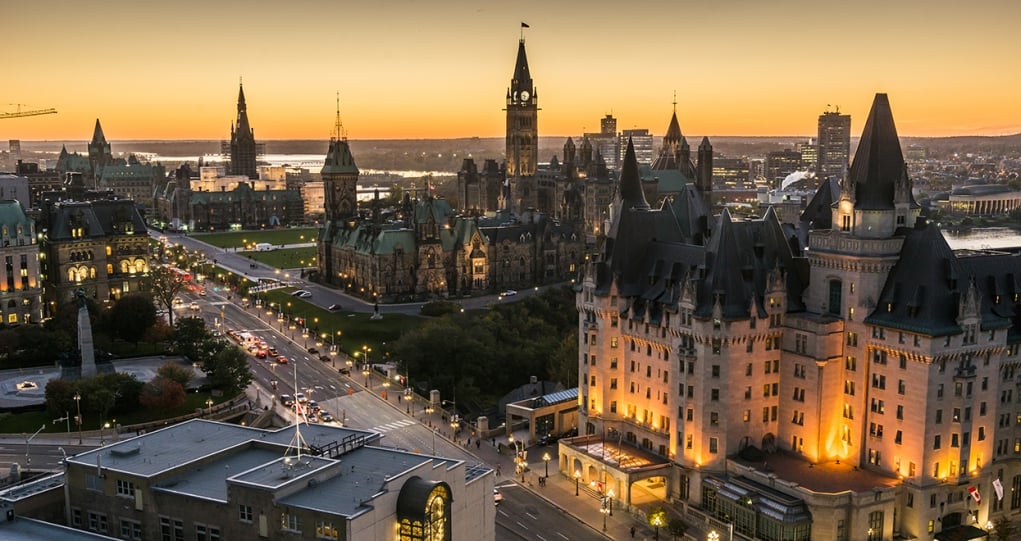 The Parliament Hill is the brain and heart of Ottawa. Because this great architecture has got political responsibilities and heart of the cultural activities in the city. The building is one of the best Gothic-style structures. It sit over a hill that's why the building has got good overlooking the Ottowa's River.
If you want to get trip of the building. It is possible to find free guided tours. You can also head up to Peace tower and get the great view top of the tower.
The main events are Changing of the Guard ceremony, Sound and Light show, Canada Day celebrations each July 1, Christmas Lights Across Canada..
9. Victoria's Inner Harbour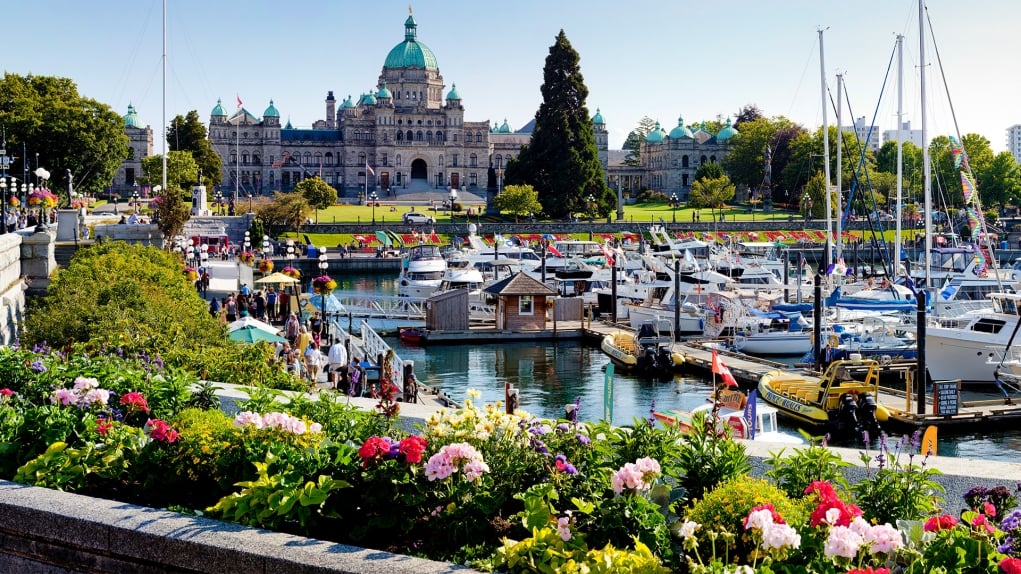 The Victoria's Inner Harbour is the one most beautiful harbour in the whole around world. The harbour also has got interesting history with First Nations. During the summer times, you can find festivals, cultural and sports activities, shows and musics. It has also great place for relaxing, walking, resting, shopping, dining and strolling. On the other hand, the harbour has got main responsibilities such as public transportational.
If you decide to travel Canada, you should add The Victoria's Inner Harbour to your list. We strongly advice everyone for travelling this adorable places.
10. Stanley Park, Vancouver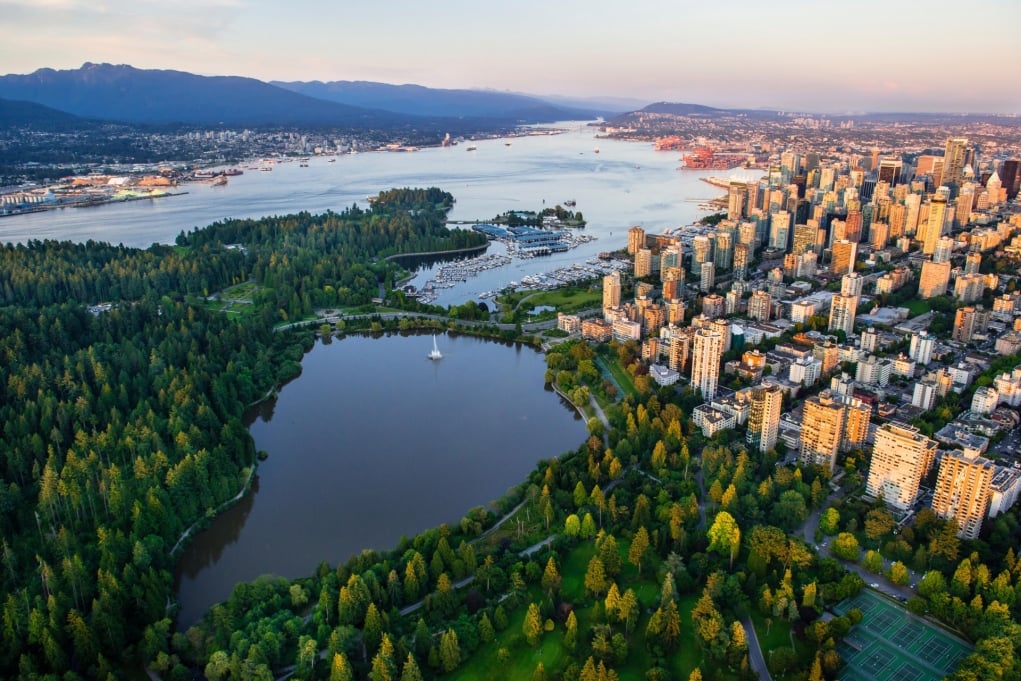 The Stanley Park is Vancouver's first, largest, lovest urban park of the city. It is possible to explore kilometres of trails, clean beaches, wildlife, adorable nature, cultural and historical landmarks, gardens, parks, along with many other adventures including sports activities such as walking, jogging, and biking. You are also in the great ambiance around ocean, huge red cedar and Douglas fir trees. There are also good activity options for children's entertainers such as viewed classic films, watched exciting theatre and met cuddly mascots.
We strongly suggest everyone who wants to get relaxing, walking, resting, shopping, dining and strolling.
11. Butchart gardens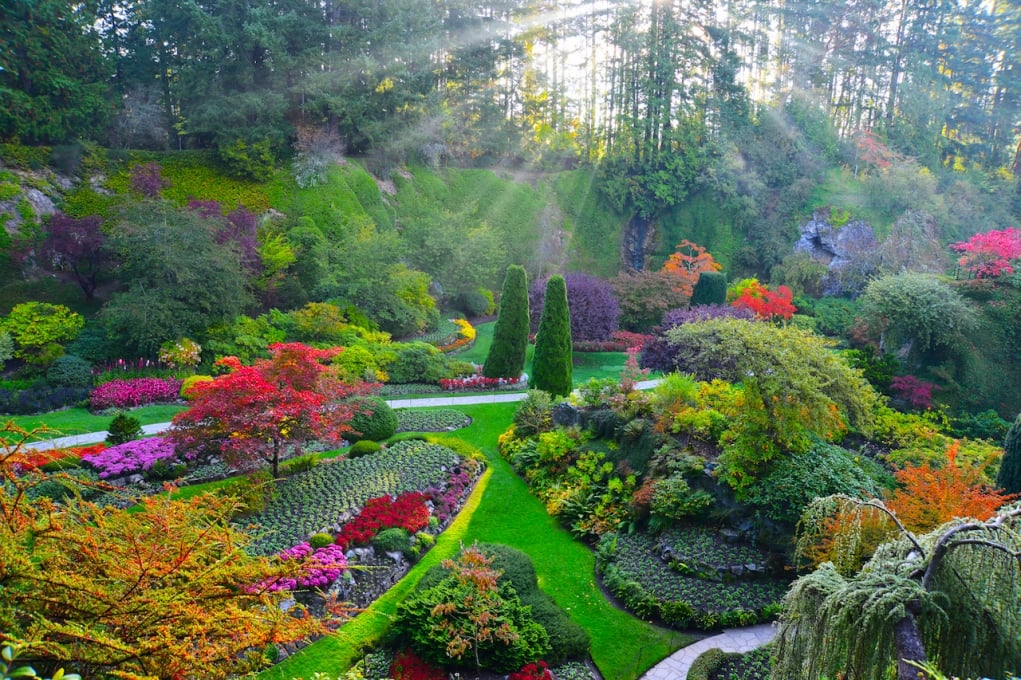 The Butchart Gardens is one of the world's premier show gardens and a designated National Historic Site of Canada. That's why the garden have already deserved to be in our Canada's attraction list. There is many different style gardens types such as Sunken Garden, concert lawn walk, Rose Garden, Japanese Garden, Italian Garden and Mediterranien Garden.
They are gorgeous parks and we are pretty sure that it is no matter how old you are, the garden will effect you and it is going to be great experience for everyone.
We wish you fun here !
12. Ripley's Aquarium of Canada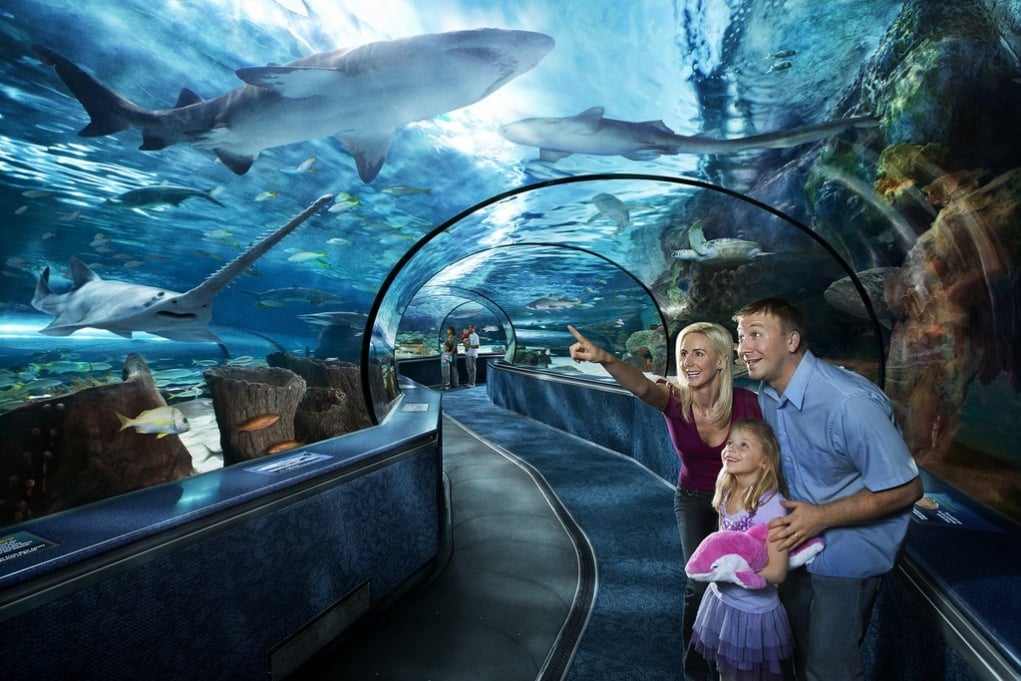 If you are fan of sealife or have got any children with you, The Ripley's Aquarium may be the best location in Toronto, Ontario, Canada. It is public aquarium and located in downtown of Toronto. It just 5-6 minutes away by walking from CN Tower which we mentioned at title 7.
13. Other attractions that we recommend :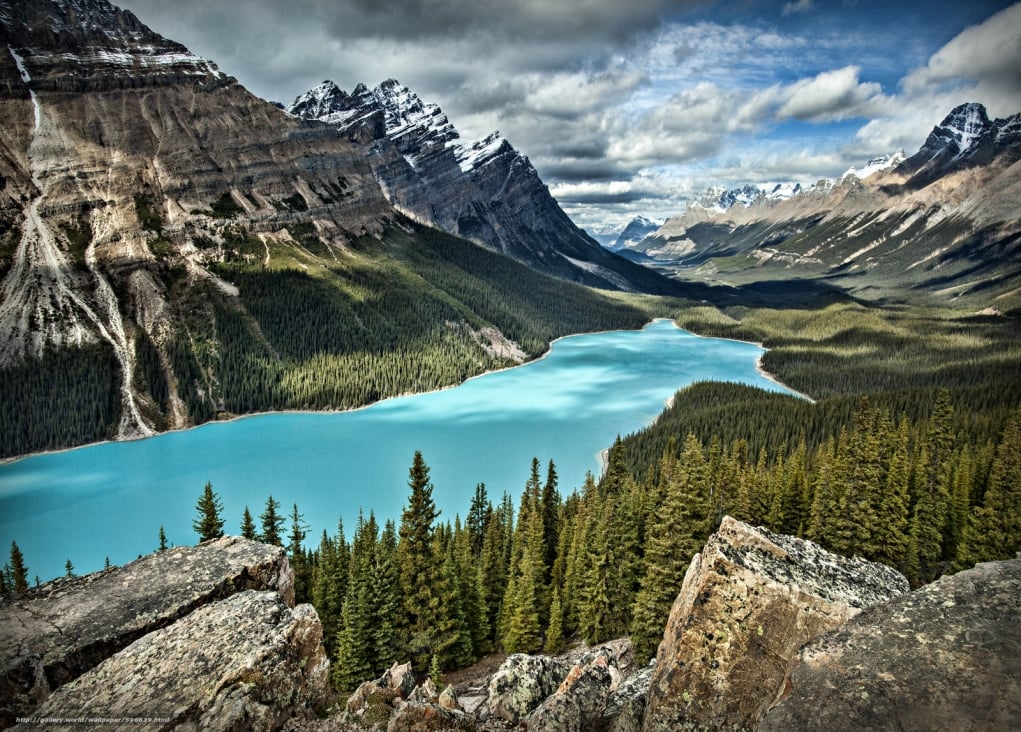 Canada is great country and it is impossible to talk about every attractions. But we want to remind you couple more :
Northern Lights Tours
St. John's Signal Hill National Historic Site
Old Montreal
Bay of Fundy
Gros Morne National Park
Calgary Stampede
Canadian Museum for Human Rights
Jasper National Park
Ontario Lake
Château Frontenac
Journey Behind the Falls
Horseshoe Waterfall
Maligne Lake
Peyto Lake
Toronto Islands
Toronto Eaton Center
Thanks for reading our artictle. We hope you will love exploring Canada 🙂
For more information, please send us DM on Instagram : @MaceraRehberiniz